The Rudy's 100 % No-Risk Guarantee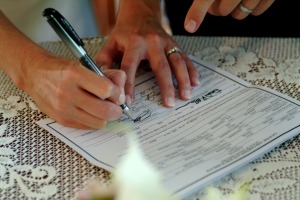 As artists and professionals, we guarantee that you will be pleased with your portraits. If, for any reason, you are not happy with your portrait print, we are committed to either redoing it at no additional cost to you or refunding your money, whichever you prefer. We reserve the right to decline our products and services to any potential client with which we do not believe we are a good fit or that we believe will not value what we do. In such cases we will refer potential clients to another source.
Payment Options
We accept credit or debit card payments online via our "Contact" page. We also accept Cash and Checks. We even have a monthly payment plan which makes purchasing quality portraiture affordable to any family who truly desires it. Gift Certificates are available. Prices are subject to change w/o notice . . . a 7 % Sales Tax applies in SC.
Graphic Images, Graphic Art, & Graphic Design
We can provide custom graphic images, art, and design for your publications, website, or media presentation. Pricing is project based. A $125 deposit is required.
Photographic Restoration, Retouching, Correction, & Enhancement
We can restore old photographs that are damaged, as well as correct images that have to be edited for various reasons (faded heirloom print, water spots, mildew, glare in glasses, blemish removal, distracting background, etc.). Pricing is project based. A $125 deposit is required.
Portrait Session Retainers
A non-refundable Portrait Session Retainer is required in advance to book a session. This fee reserves our services to you for a block of time which would normally be available to other clients and covers our general operating expenses for that time. An additional fee applies for wall and gift portrait prints.
Regular In-Studio Session Retainer ($75)
Family or Bridal In-Studio Session Retainer ($125)
Local On-Location Session Retainer ($125)
Family or Bridal On-Location Session Retainer ($150)
Out of Area On-Location Session Retainer starts at ($250)
Promotional Portrait Sessions vary in cost and include print packages.
Popular Session Themes
Maternity Portrait , Newborn Portrait , Baby Parts Portrait, 3-6-9-12 Portrait, Mother-Child Portrait, Father-Child Portrait, Child Personality Portrait, Sibling Portrait, School Portrait, Senior Personality Portrait, Adult Personality Portrait, Friendship Portrait, Sweetheart Portrait, Engagement Portrait, Bridal Portrait, Family Portrait, Multi-Generation Portrait, Family Reunion Portrait, and Publication Portrait.
Portrait Prices
Portrait prints are $25 and up depending on the size, quality, and quantity. We offer Gift-Sized Portraits, Wall Portraits(prints/canvas), Albums, Frames, Matted Storyboards, Christmas Cards, and Custom Cards. We offer package deals that enable clients to save money.
A la Carte Standard Gift Prints
4 wallets ($25)
4×5/4×6 ($25)
5×7 ($35)
8×10 ($60)
A la Carte Textured Wall Portrait Prints
16×16 ($385)
16×20 ($485)
20×20 ($585)
20×24 ($685)
20×30 ($785)
30×40 ($885)
Mounting and Framing available (Starts at $80)
Upgrade to Canvas (Add $110)
Upgrade to Fine Art Masterpiece(Add $650)
Portrait Promotionals
We offer limited promotional portrait sessions throughout the year which include special pricing or special offers for a specific type of portrait. Call 803-446-8151 or send us an email at mrudy@artisticimagery.net if you would like to be notified about promotionals during the year.
Promotional Session Themes include Children's Summer Portrait Contest, Back-to-School Portraits, Fall Family Portraits, Christmas Cards, Spring Portraits, and more.
Wedding Story Collections
After all the food is gone . . . after all the guests have left . . . after all the flowers have faded . . . our images will remain to help you remember your wedding story. Our albums carry a life-time guarantee and will evoke years of priceless memories from your special day . . . an investment that is truly priceless!
Wedding Story Collection Prices
A non-refundable Wedding Session Retainer of $750 is required in advance to book our services for your wedding day coverage. The balance of the collection price is due in even monthly payments and the total amount is due 1 week before the wedding day. The retainer counts toward the total collection price chosen.
Our Wedding Story Collections base price ranges from $1,495 to $4,995. All Collections include:
Engagement Session with a CD of images
Wedding Gift Registry
Consultation planning your wedding day story album
4 hours of photographic coverage
Option to increase photographic coverage at $125 per hour
Custom album design and assembly
In-Studio album proofing session
A beautiful album of prints in a size that fits any budget
2 months web hosting of images for viewing/purchasing by your family and friends
The option to upgrade album size and to receive a CD of all wedding images
Digital Image Wedding Coverage $995
2 hours of coverage
No album or prints
75 digital images with permission to print
Option to increase photographic coverage at $125 per hour
Traditional Retro Wedding Album $750
1 hour of coverage
20 8×10 black and white images in an traditional album
Option to increase photographic coverage at $125 per hour
Wedding Gift Registry Certificates are available.